Work breakdown structure, helps you divide bigger and larger tasks into smaller chunks of work called tasks or work items. This helps the team handle the work easily and it also supports planning, scheduling, budgeting and controlling the scope easier. In the last post, you understood what the project planning is and how we plan a project. Here, we'll move forward to the next step of breaking miles stones into tasks.
What is Work Breakdown Structure?
WBS is logical decomposition of the work to be done in a project and represented in graphical or outline form. A WBS shows the work as tasks and deliverable. A WBS is an organized list of tasks and it is put in a Work Breakdown Structure Document.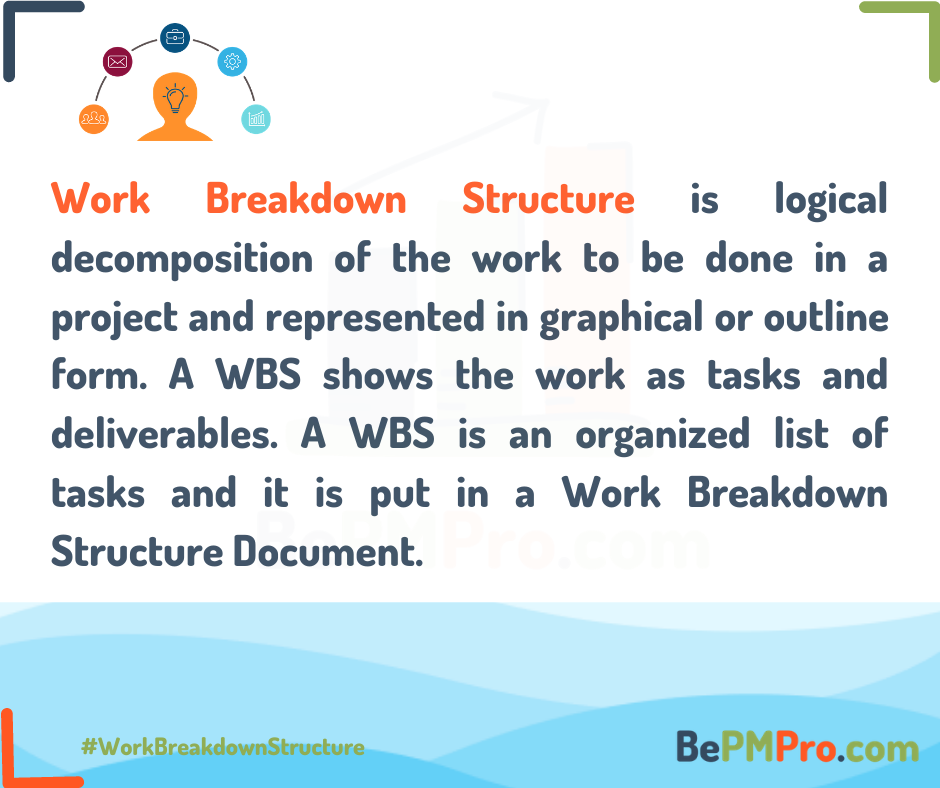 Importance of Work Breakdown Structure
Clarity of the scope and tasks
Improved planning and estimates
Better understanding of tasks
Improved team performance
Easier control and reporting
Clear milestones and deliverables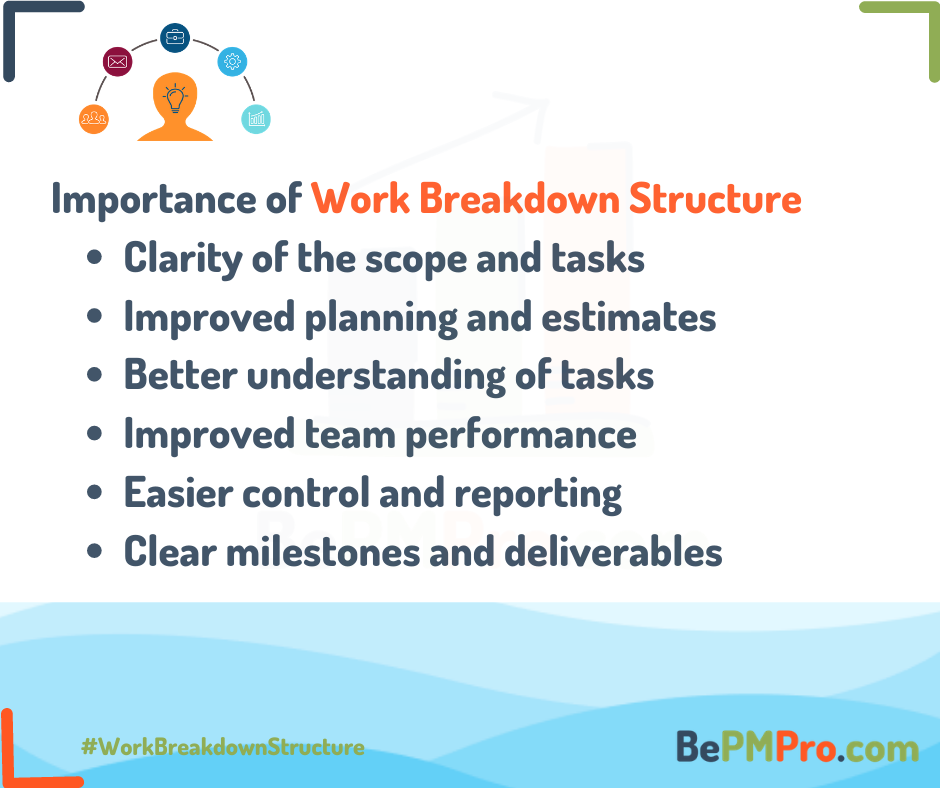 Work Breakdown Structure Guiding Principles
List all the tasks and deliverables
Keep updating the document during the project
Use unique identifiers
Define levels of the structure
Create WBS Dictionary and Glossary
Involve the team in the process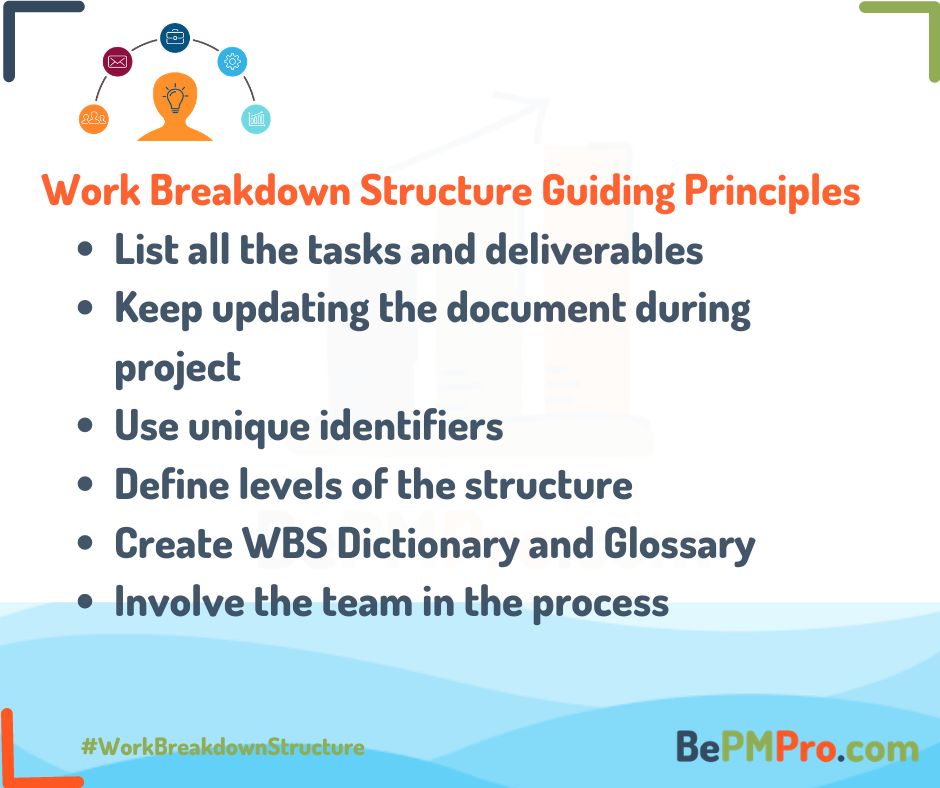 Factors Influencing Work Breakdown Structure
The project life cycle used
The project life cycle phases
Number of deliverables
Type of the project
Complexity of the project
Team size and resources
Risks involved with the project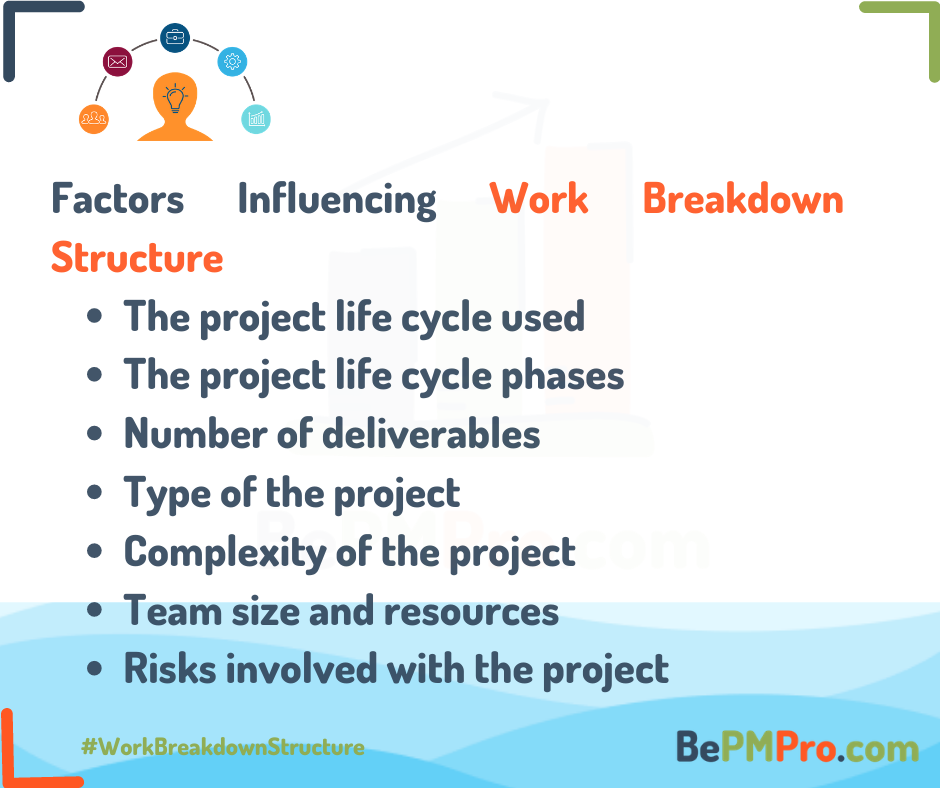 Work Breakdown Structure vs. Project Schedule.
A WBS and a Project Schedule are not the same thing. The WBS is part of the project schedule and helps in developing a schedule, but it is not a schedule itself. It does not have any sequence, time estimates, dependencies, or assigned resources. When all these factors are applied to a WBS then it is converted to a Project Schedule.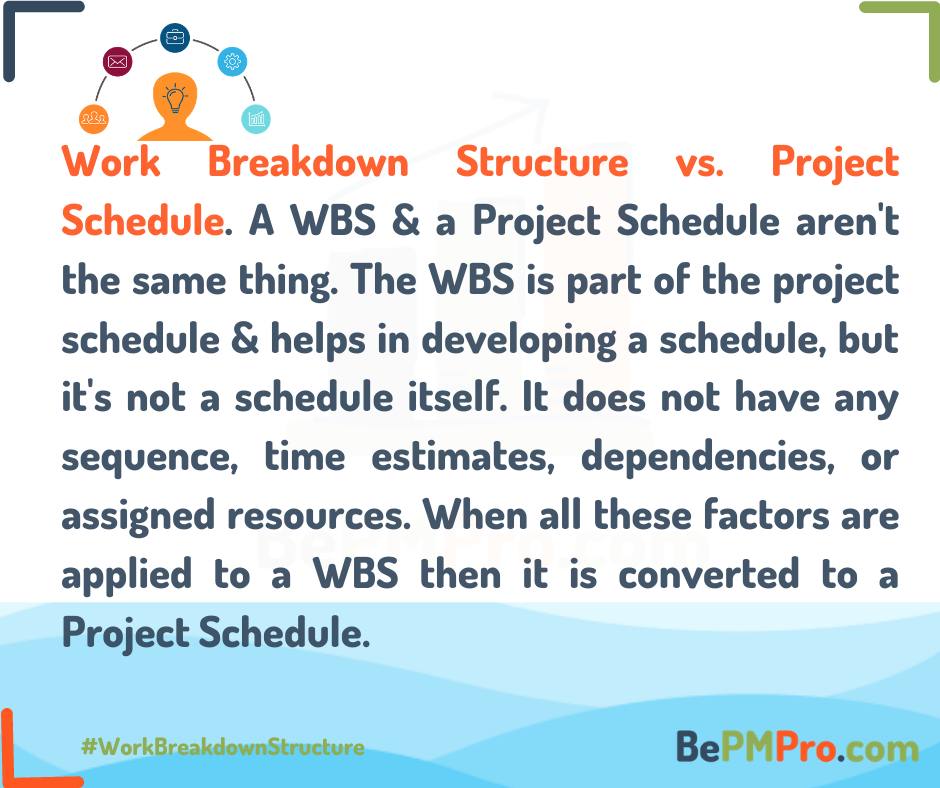 How to Create Work Breakdown Structure
Use a WBS template
Identify all major deliverables
Break deliverables into sub-components
Break sub-components into tasks
Assign unique identifiers to elements
Create WBS Dictionary & Glossary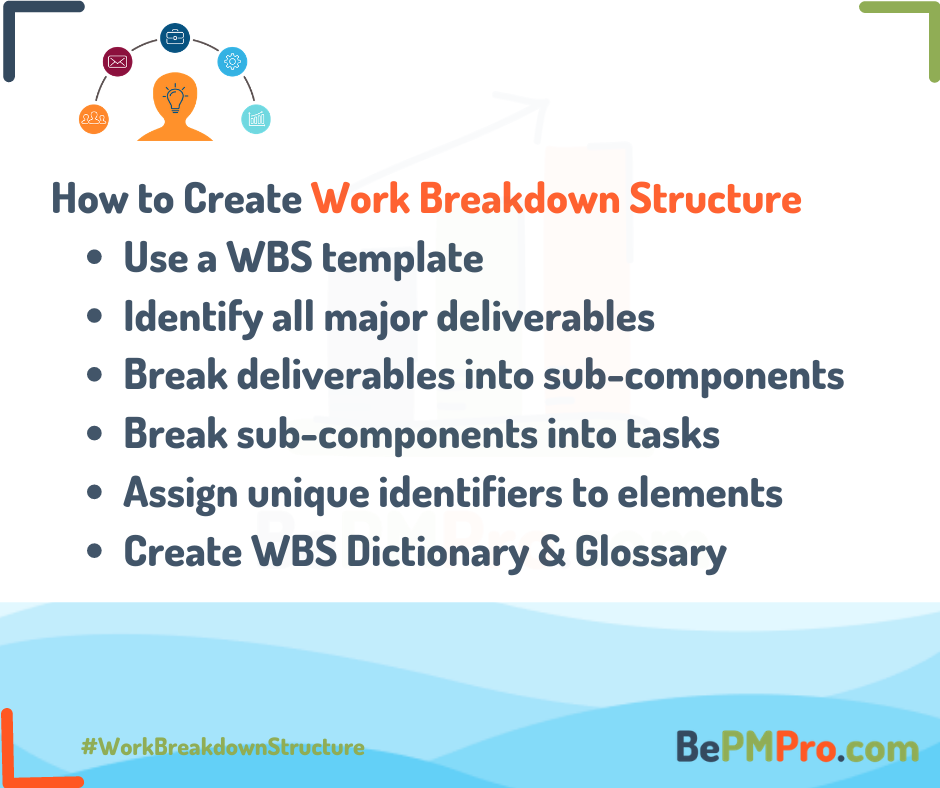 Work Breakdown Structure Document
A WBS Document can be presented as Outline View, Hierarchical View, Tabular View, or Tree Structure View and contains the following:
Level, WBS code, and element name
Tasks in graphical or outline form
WBS Dictionary
Glossary of Terms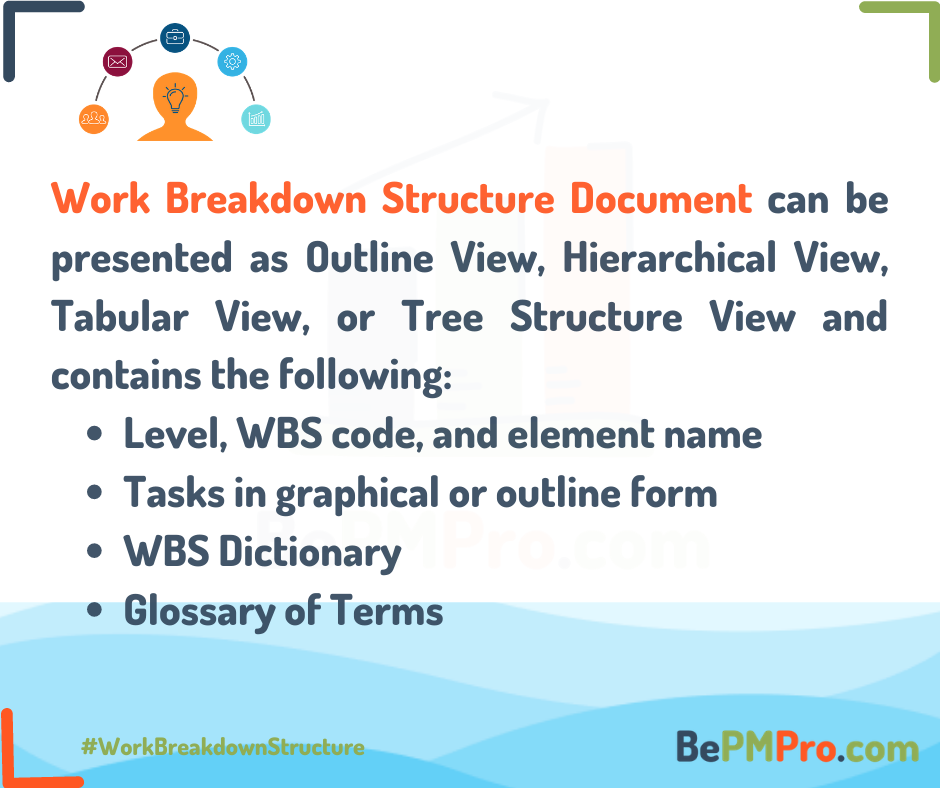 These brief and short tips can help you easily grasp the concepts of WBS without boggling your mind with useless theory and beating about the bush.