You have already learned about the Why Projects Fail? and Different Levels of Project Managers in our previous posts. Now its time to learn about Project Planning, so in this post, we will learn about the main factors of Project Planning.
Project Planning
In Project Planning, we focus on how the work will be done & how the project will be managed. A project plan defines the tasks, schedule, cost & resources. It tells how the changes, communication, risks, & quality will be handled. It is maintained in the Project Plan document.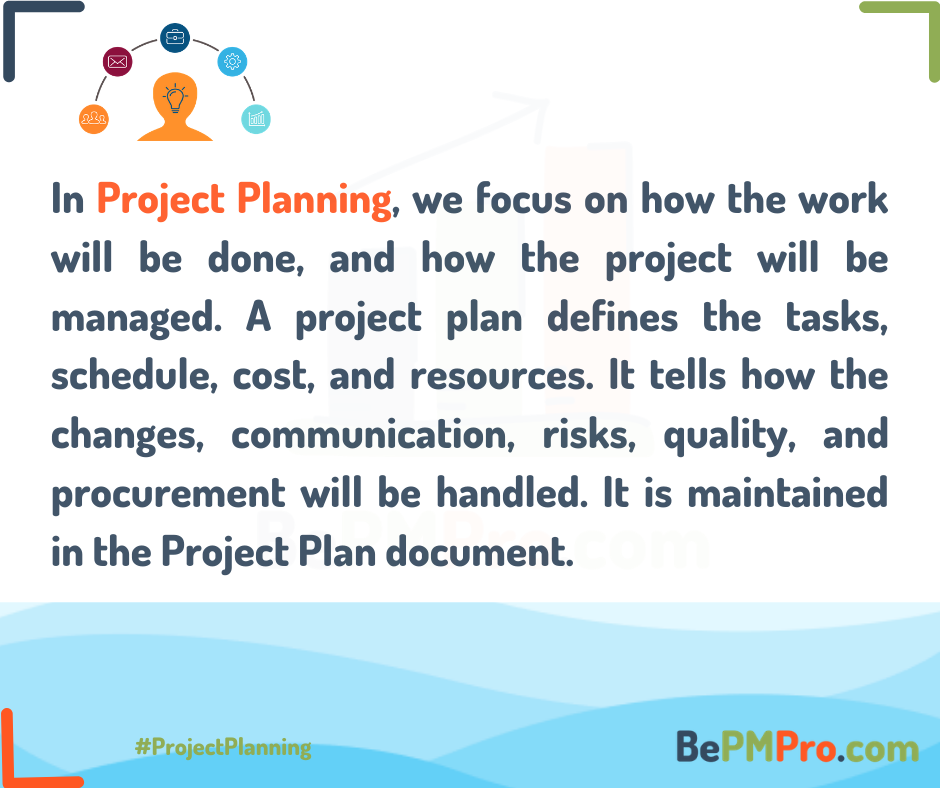 Project Plan Document
A Project Plan Document contains all the planning details including the following: Requirements and acceptance criteria, Resources, roles & responsibilities, Estimates of time, duration & costs, Subsidiary plans for scope, schedule, change, communication, risk management etc.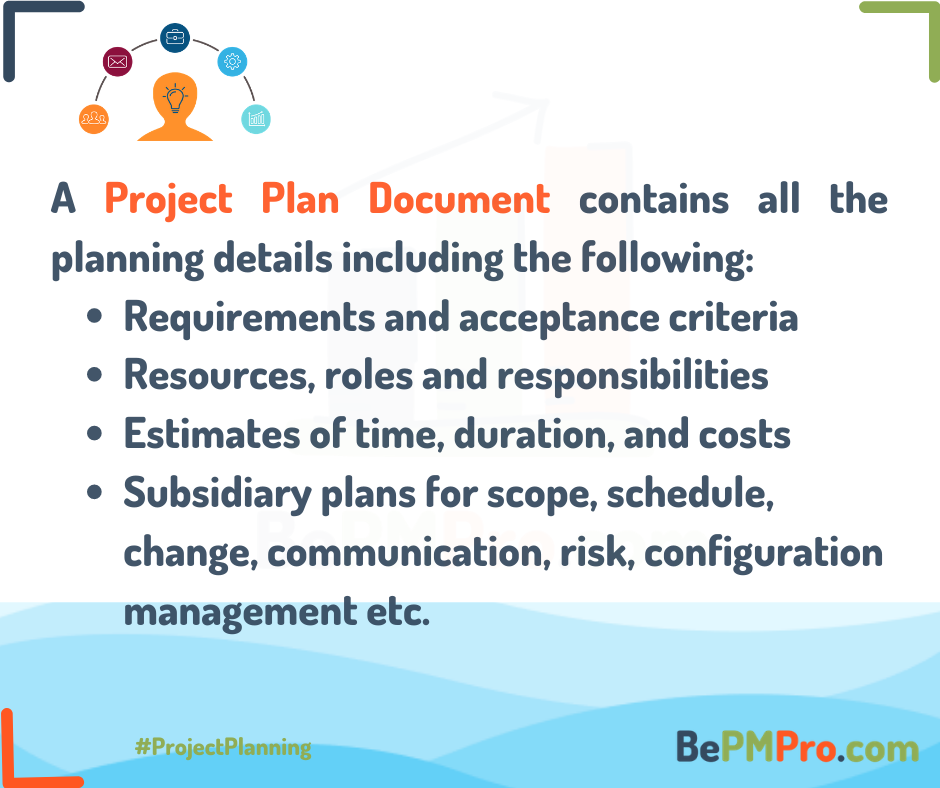 Important Questions for Planning
Project Planning Questions to ask: How, what & who will do the work?, How much time, money & resources needed?, Who will be accountable & responsible?, How will the scope & change be managed?, How will the progress be communicated?, How to execute & control the project?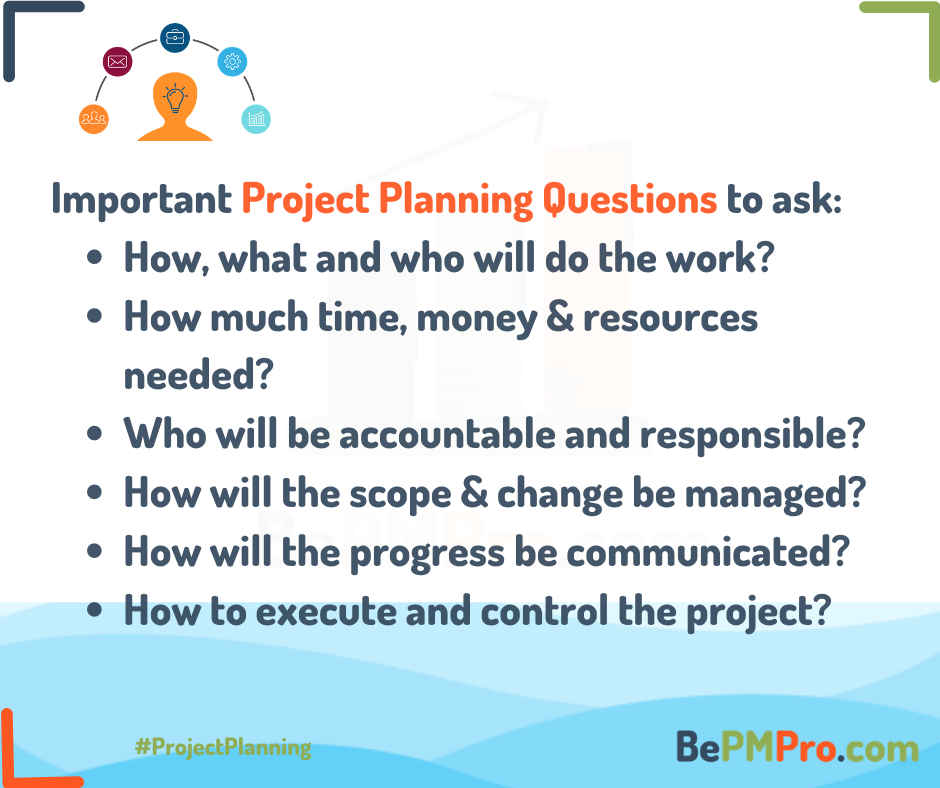 Key Principles of Project Planning
Key Principles of Project Plan: Project plan is an iterative process, The plan helps execute & control the project, Stakeholder involvement is important, Answer important planning questions, Determine the approach to managing the project, Project plan references sub plans.
How to Plan a Project
How to Plan a Project? Define scope & create schedule, Acquire resources, Determine project cost and budget, Establish project & change control system, Plan for team, communication & procurement, Plan for quality & risk management, Prepare scope, time & cost baselines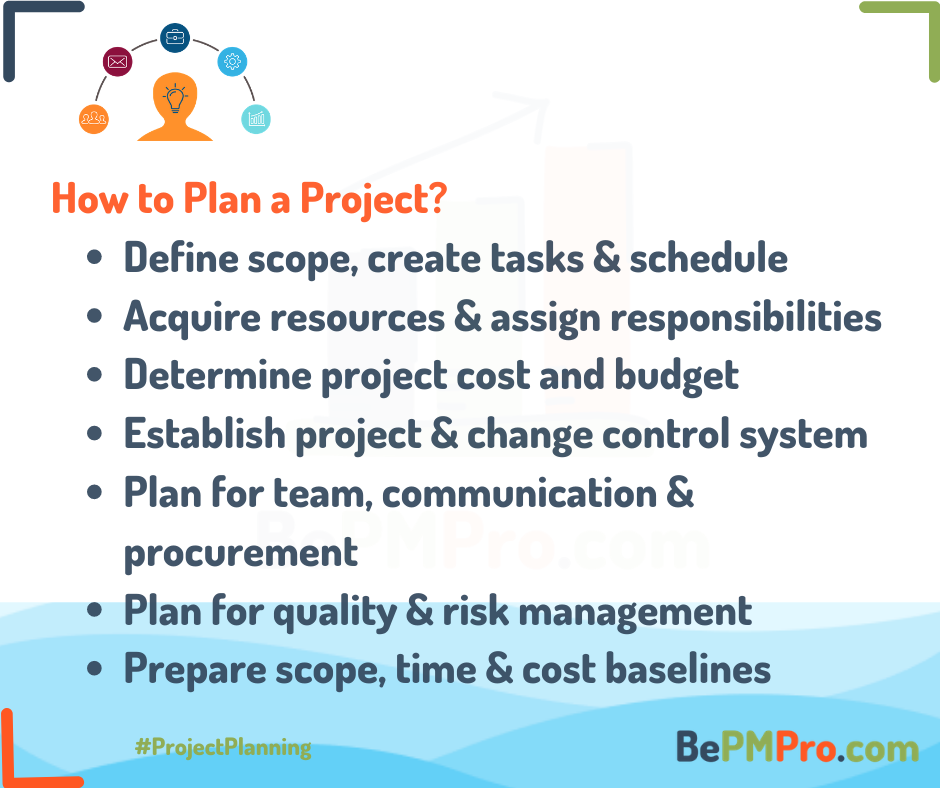 Subsidiary Project Plans
Subsidiary Project Plans include: Scope, Schedule, Cost, Quality, Human Resource, Procurement, Communications, Change, Risk, Configuration, Stakeholder Management Plans, and Scope, Schedule & Cost Baselines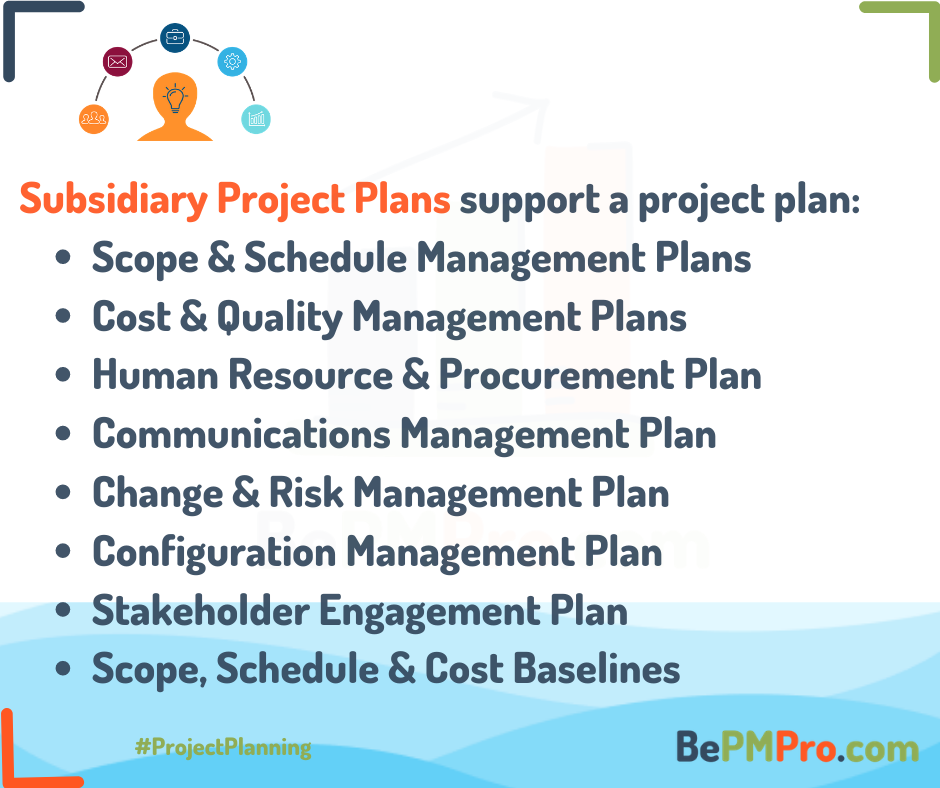 Project Planning Checklist
Project Plan Checklist ensures that the project is planned properly: Key questions answered? Key principles followed? Key deliverables defined? Subsidiary plans reviewed? Reviewed & approved by key stakeholders? Signed off by appropriate stakeholders?