For career growth, it's important to understand how to get promoted at your job. Without knowing these guidelines to get promoted, no other advice will work alone. You have already seen career planning guidelines in the last post. So let's review the guiding principles of getting promoted at work.
Here is How to Get Promoted!
There are no tricks or a magic pill that can get you promoted. Sorry to disappoint you, if you were looking for a quick fix for this. 🙂 The best way to get promoted at your job is to be goal oriented and do the hard and smart work. Here, we're presenting the best guiding principles to get promoted at your job. If you follow and practice these guidelines, you'll surely get attention from the top management and get promoted at work.
Know What You Want in Your Career
The most important thing in achieving anything is to know what you really want. Once you know and understand that you want to get promoted, you'll be able to find out how to get promoted. What kind of job you want to grow in. Where you want to go in your career from where you are right now. Decide your future career goals as a first step and then move forward from there. If you're not sure what your professional and career goals are, no one can take you anywhere. For example, you should be clear whether you want to grow horizontally or vertically.
Vertical career growth means, you want to get to a hire rank or position in the same department or area of work where you're currently working. For example, moving from Assistant Manager to a Manager role etc. While, horizontal growth means, you want to change the department, or the area of work. For example, if you're working in sales, and you believe that your company offers more growth opportunities in marketing department then you might want to move horizontally.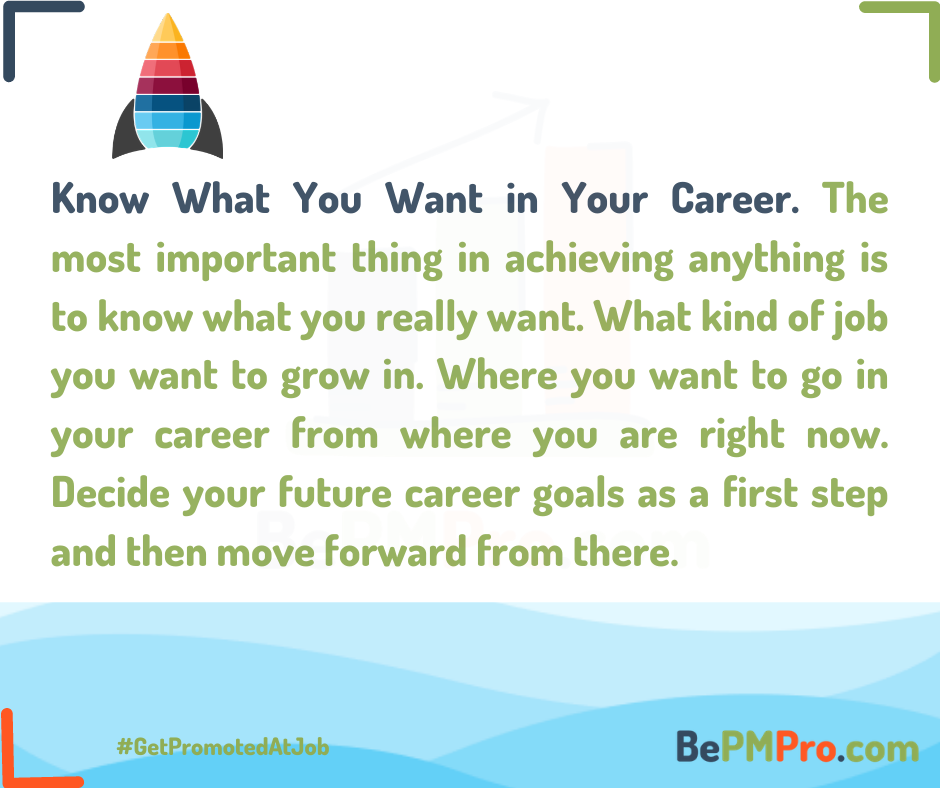 Do Better Than Your Current Role
You can get by with your current job if you just do the tasks assigned under your current role. But if you want to grow in your career and get promoted at your job then you'll have to go the extra mile. Do better, more, and faster than what your management expected from you. This is a key to promotion and an important element when you're curious to know about how to get promoted at your job.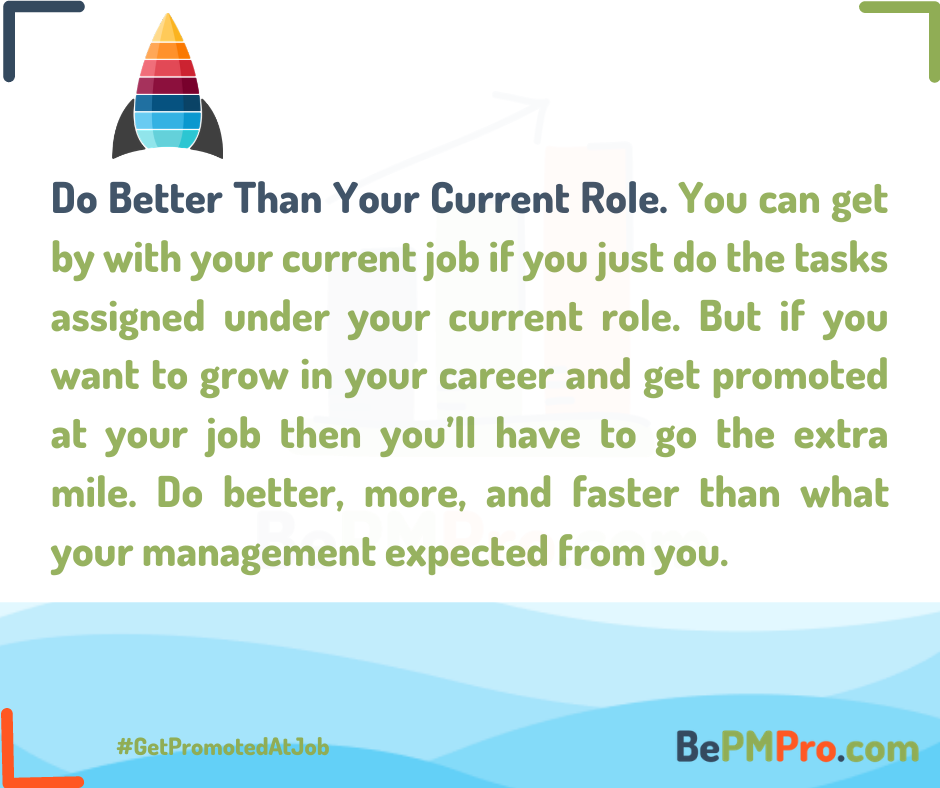 Document and Highlight Achievements
You do good things and achieve better results on your current job, but they get unnoticed many times. It's good to keep track of those successes and document them, and highlight those to the management sutley. Don't be rude or brag, stay down to earth and express yourself.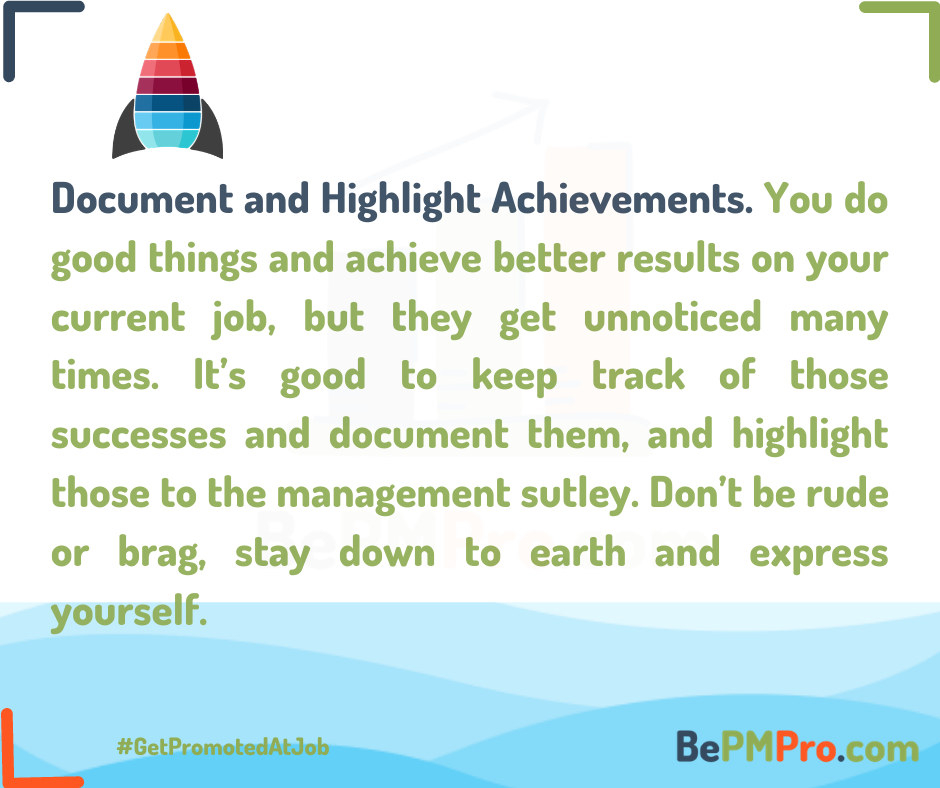 Become a Team Player
If you want to grow in your career, learn to become a good team player. Not only get along with your teammates, but help your manager as well. If you can't become a good team player, you lose your chances of career growth and team support as well. Help your teammates.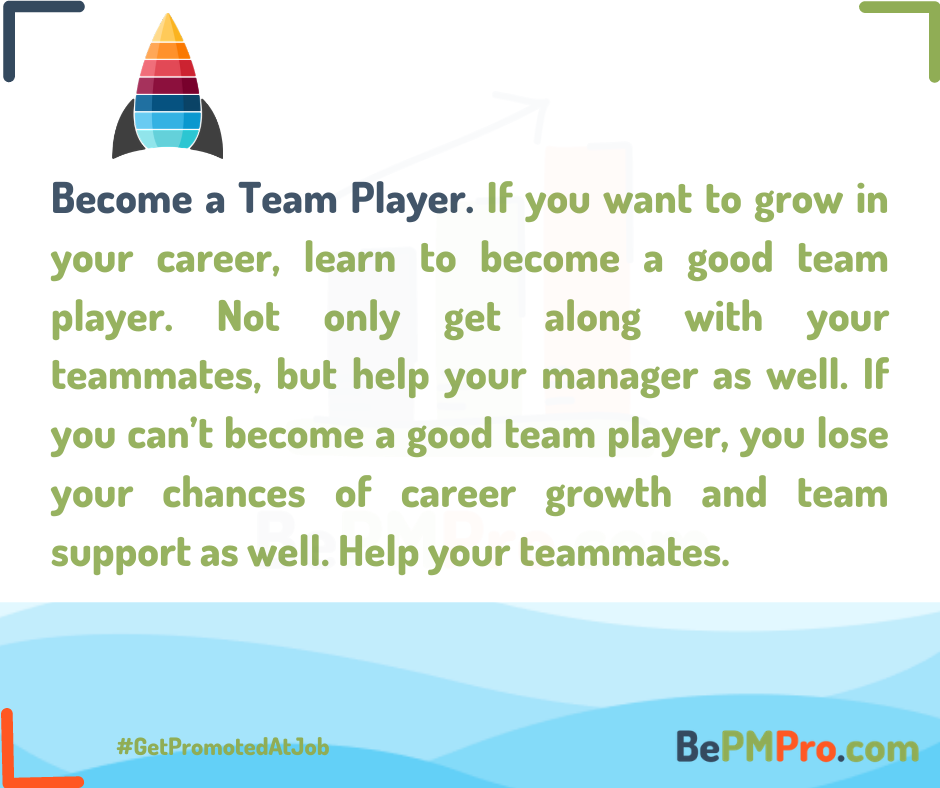 Be Solution Oriented
Just doing your regular work and keep whining to your management whenever a roadblock comes up will not get you promoted. If you come across an issue, find a solution and come up with a fix. That will raise your chances of getting promoted. Become a solution oriented worker and don't just keep digging any tricks which teach you how to get promoted. What really helps is the genuine and hard work which is also solution oriented.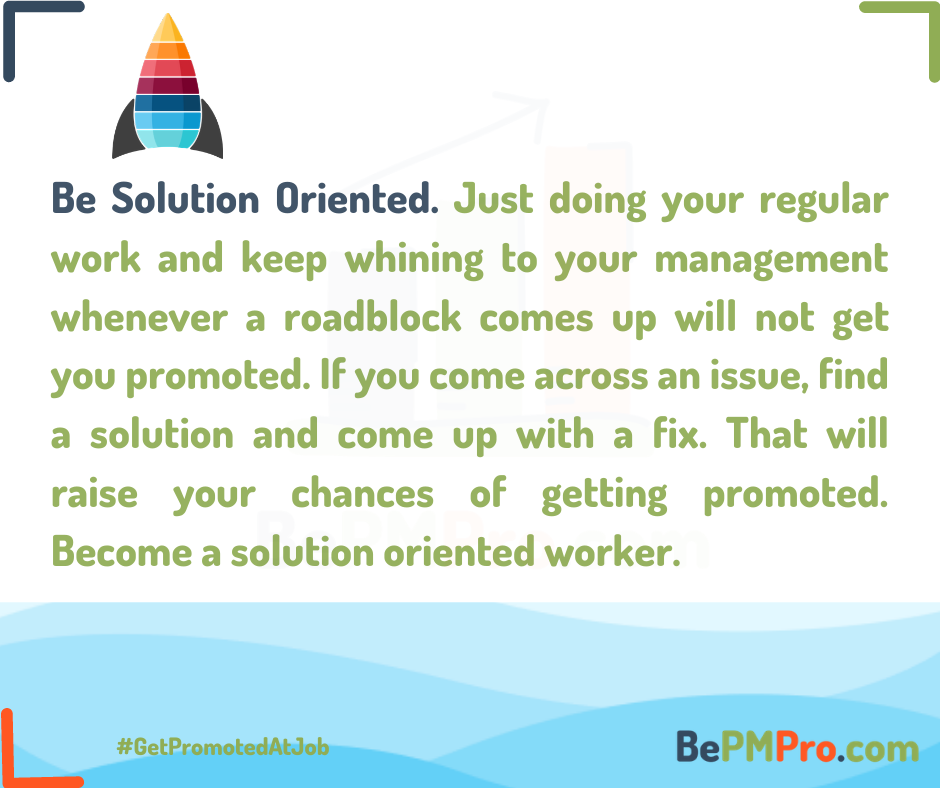 Improve Your Skills
If you get stuck with outdated skills and knowledge, you'll get stuck with your current job, or may lose it. When you want to understand how to get promoted and grow, you also need to upgrade your personal, professional, and career skills. Learn through courses, certifications, articles, books, and all other sources.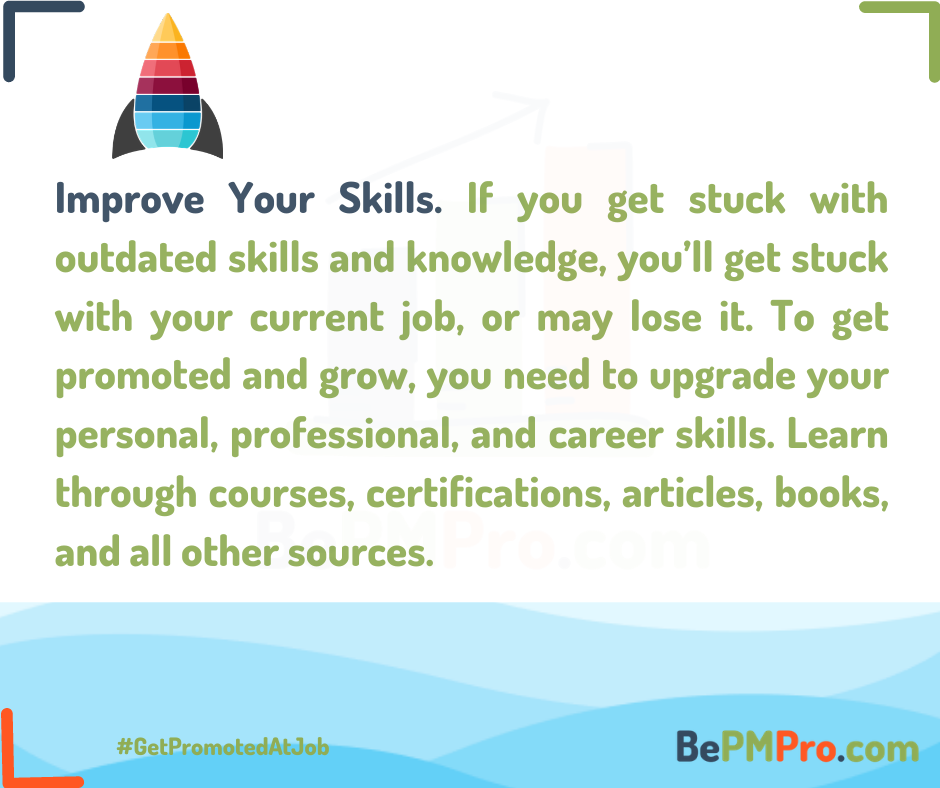 Work with Dedication
No matter what else you do to get promoted and grow, you'll fail if you do not perform your current job well. Make sure, you'll perform your assigned tasks with excellence. Do small tasks with great passion. This will show your commitment to work and management will take it positively. Just knowing how to get promoted is not enough, you need to put the hard work as well.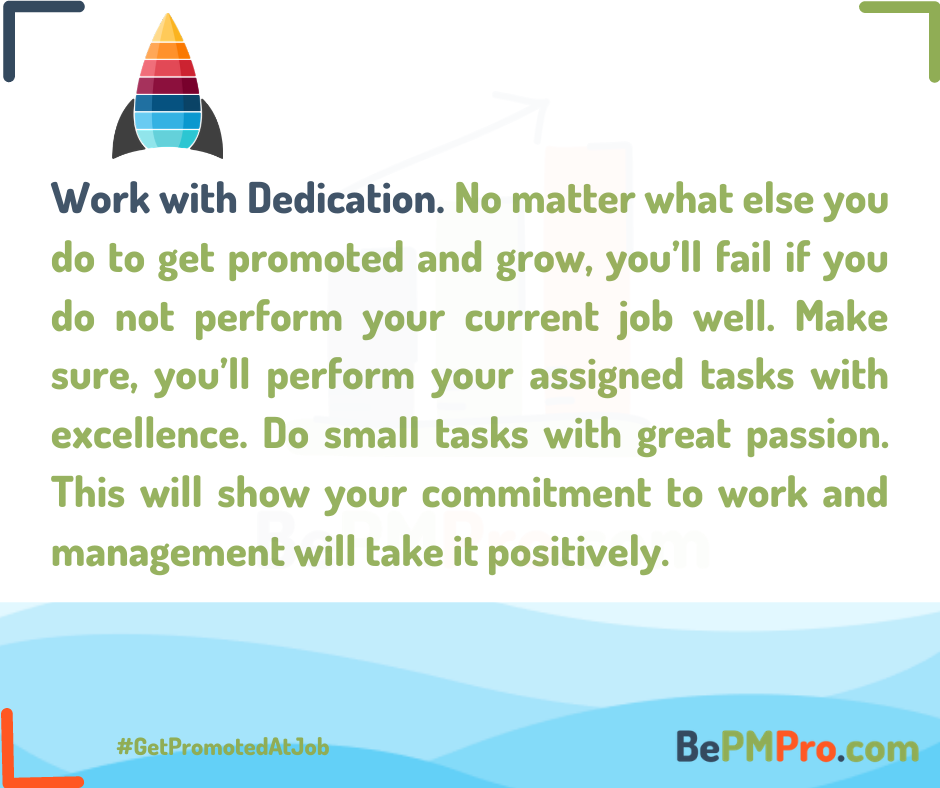 We're sure that you must have got a good idea from this post that how to get promoted in your job and grow in the career. These guidelines and tips would be very helpful in your career growth.